U17 World Cup EXCLUSIVE: Jeakson Singh's brother and coach reacts after U-17 World Cup Goal Atanu Mitra Last updated 2 years ago 23:50 10/9/17 FacebookTwitterRedditcopy Comments(0)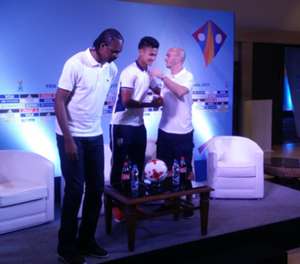 U17 World Cup India U17 v Colombia U17 India U17 Colombia U17 His coach for two years talks about what sets him apart from other players and why he is special. On Monday morning, Deven Singh and his wife prayed to God for the success of their two sons in football matches. The older one would be playing in the Sikkim Governor's Gold Cup for Gangtok Himalayan FC while the younger one was expected to make his first team debut in the World Cup in New Delhi.At the end, both of them lost their games. But Jeakson, the youngest of the couple's three children, not only made them proud, but also turned out to be the country's latest sporting hero after becoming the first ever Indian to score a goal in the FIFA World Cup.Watching their child play in national colours is nothing new for the Singh's. In 2009, Jonychand Singh –Jeakson's brother – was part of India's U-19 squad in the Asian Cup qualifiers. His teammates in the 23-member troop included Gurpreet Singh Sandhu, Milan Singh, Lalrindika Ralte and Jeje Lalpekhlua. Article continues below Editors' Picks Why Barcelona god Messi will never be worshipped in the same way in Argentina Lyon treble & England heartbreak: The full story behind Lucy Bronze's dramatic 2019 Liverpool v Man City is now the league's biggest rivalry and the bitterness is growing Megan Rapinoe: Born & brilliant in the U.S.A. The parents, who don't speak either Hindi or English, are attending the matches and like a few other families from the North-East who had come to see their kids play in the capital, have been using Umakanta Singh Kiyam – skipper Amarjit's older brother – as their local guide. When Goal called Deven after the match, he swiftly passed on the phone to Umakanta, who informed that they were very proud about the strike but have now lost their way to hotel.Jonychand, speaking from Gangtok, however, was not miser with his words. "When he started to play the age-group tournaments here, he used to score tons of goals," the brother sounded nostalgic. "I am in Gangtok now, so can't say what's happening at our village, but it's a big moment for the country," he told Goal.The former Peerless midfielder, who played in the Calcutta Football League this year, also informed that Jeakson knew well in advance that he would start in the second match. "When I talked to him just before the first match, he sounded disappointed not to start but said that he would most likely play in the second game," he said.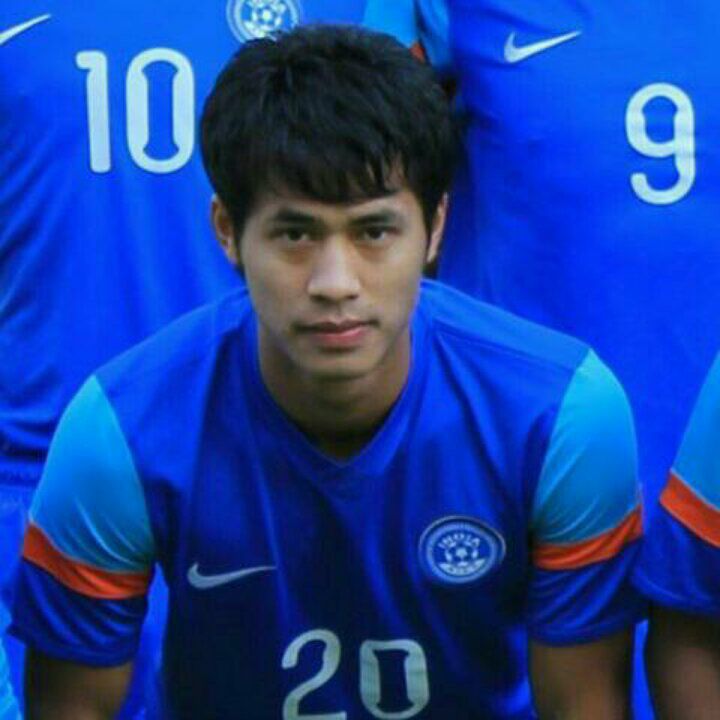 Johnychand Singh in India jersey Jeakson's transformation from a striker to a midfielder happened in Chandigarh, his base camp for the last few years after joining the Chandigarh Football Academy. Harjinder Singh, a former India international and a famous face of Kolkata football in the late 70's, had this penchant of experimenting with players' positions. He would play the same boy as a striker, as a number 10 and as a winger to see where he fits the best. In Jeakson's case, it was decided to be central midfield."His biggest strength is he commits very few mistakes with the ball," Amanpreet Singh, who has coached Jeakson for two years at Minerva Punjab FC, told Goal after the match. "He has good technical abilities and a very good peripheral vision. Since he was a striker in childhood, he can also shoot and score with headers," he added.Jeakson failed to make it during the Chandigarh trials of the U-17 squad and was later picked up when U-16 I-League champions Minerva defeated the contemporary squad in a friendly. "Even after he was rejected the first time, he never lost hope of making it to the final team. I would not compare him with my other students but I think they all have special qualities," says the coach who has contributed six players to the squad.The youth coach, who doubles up as the physical education teacher at St. Stephen's School, Chandigarh, said that he was disappointed to see his pupil on the bench in the first match. "The coach must have had a plan but I couldn't understand why he didn't take Jeakson. He showed what he is worth. He has always been loyal to football and the reward has now arrived," Amanpreet said.In Amarjit-Jeakson, India have a central midfield pair, who have been playing together since they were six. "My father used to train both of them," Jonychand says.So, what's the mood at the tiny Manipuri village of Haokhao, which has contributed India's first ever FIFA World Cup captain and goalscorer?Umakanta grins after hearing the questions. "Nobody speaks Hindi or English there. Maybe I can connect you to someone tomorrow morning."Indian football's debt to North-East is skyrocketing.